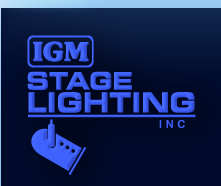 NEWS
Food and Wine & Rum Festival
Published: November 19, 2014
Updated: November 19, 2014

Delicious food, savory wine and aromatic rum...Ummm.Read More...

---
Barbados Gets Dressed Up- Pt 2
Published: November 18, 2014
Updated: November 18, 2014

Independence Feature- Part 2 in a SeriesRead More...

Welcome to IGM Stage Lighting Inc.

We are Barbados' leading lighting services provider. Our aim is to surpass your expectations. So, please, browse our gallery of services and products for great event ideas, current specials, career opportunities and more. Or, contact us at 420-5855, if you need to toss around a few of your own ideas. For your convenience, a full suite of contact methods are available here, including chat.
So tell us, What's Your Stage?
Featured Event
Independence Lighting